Express Your Individuality with
New Jersey's Top-Rated
Safe and Popular Tiny Tattoos
Tell your story with a stylish, delicate tattoo that marks an important life event, honors a loved one, or expresses your passions. A fun and interesting tiny tattoo can help you stand out and boost your self-confidence. The precise linework and inconspicuous nature of small fun tattoos make them appealing to anyone who doesn't want to commit to large pieces of body art and have made these small tattoos very popular among celebrities. To ensure your tiny tattoo heals well and looks its best, it's important for you to hire a tattoo artist who has been well-trained, specializes in tiny tattoos, and uses top-quality tattoo equipment and ink.
NJ's Best Tiny Tattoos
Designed for You
Tattoo artist Jana Raris leverages her artistic skills and talents to bring beautifully rendered tiny tattoos to the Scotch Plains, NJ area. Expertly trained at Feather Touch Studio of Knoxville, Tennessee – the first tiny tattoo shop in the United States – Jana uses only the best tattoo ink in her high-quality, professional Cheyenne tattoo machine. Jana specializes only in tiny tattoos no larger than three inches, making her adept at producing the fine-line work that micro tattoos require. Her well-developed aesthetic sense, extensive training, and experience have made Jana Raris the tattoo artist that people in your New Jersey neighborhood trust for small simple tattoos. Jana will consult with you to understand the tattoo design you prefer and will expertly assess your skin tone, type and texture to help you select the ideal location for your tiny tattoo. Jana follows all established health and sanitization guidelines to provide you with the safest possible tattoo services. Brows and Beauty is your trusted source for safe, attractive tiny tattoos.
You Deserve a Perfect Little Tattoo
Large Selection of Tiny Tattoo Designs

Brows and Beauty by Jana is the tattoo shop for people looking to add cute small tattoos to any part of their bodies, including neck tattoos, thigh tattoos, ankle tattoos, and finger, hand or forearm tattoos. Jana's clients love her large selection of designs. You can choose from among over 1,000 small tattoo designs, including word tattoo ideas, or have Jana design a small meaningful tattoo customized to your preferences. Jana can create a wide array of traditional and modern tattoos, including small heart tattoos, rose tattoos, butterfly tattoos, animal tattoos, religious symbol tattoos, tiny flower tattoos, and much more! Consider a popular tiny tattoo like a word tattoo, number tattoo, roman numerals tattoo, small cross tattoo, or angel numbers tattoo. People also turn to Jana for matching tattoos, including best friend tattoos and couple tattoos. When you want a small dainty tattoo that's perfect for you, turn to Jana at Brows and Beauty.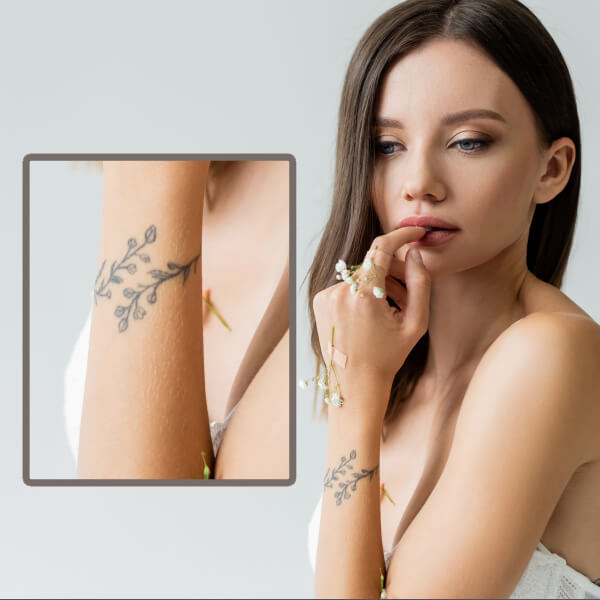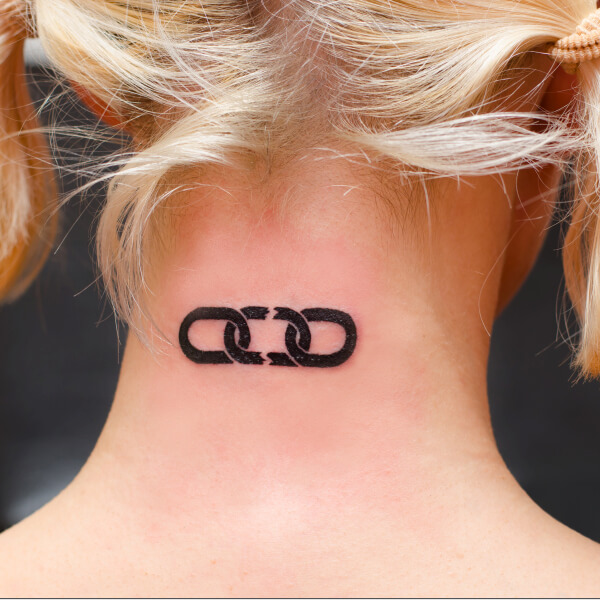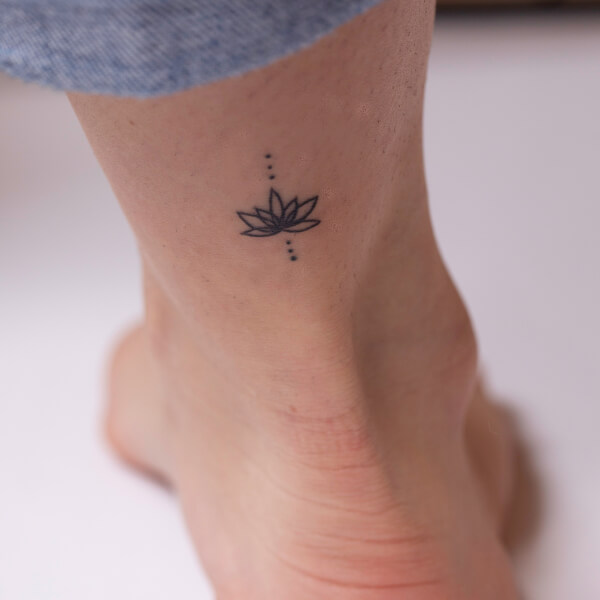 Why Do New Jersey Residents Choose Brows & Beauty by Jana for Tiny Tattoos?
Your NJ friends and neighbors depend on Brows and Beauty by Jana for the precise, attractive tiny tattoos that boost their confidence and celebrate their individuality.
Top-Quality Tattoos
Using the best quality ink and tattoo machine and expert techniques, tattoo artist Jana Raris helps ensure that your small tattoo will look its best and heal correctly. Jana will provide you with important pre- and post-procedure care instructions, including avoiding the use of blood thinners before your procedure, arriving well-hydrated for your tattoo appointment, and avoiding sun exposure for 30 days after your procedure.
Personalized Service
Jana has earned a loyal client base by providing each of her clients with customized service and individual attention. To ensure high quality and consistency throughout your little tattoo experience, Jana will be your single point of contact. Jana is a well-trained and experienced tattoo artist and is happy to answer your questions, address your concerns, and thoroughly explain all post-treatment recommendations. She'll personally consult with you to understand your goals for your tiny tattoo and assess your skin type, tone and texture before recommending a lip enhancement plan for you.
Clean and Sanitary
Brows & Beauty follows all safety and cleanliness standards for our facility, equipment, and personnel.
Highly Trained
Jana was trained by Feather Touch Studio of Knoxville, Tennessee and is adept at using a tattoo machine to create the precise, fine lines characteristic of top-quality tiny tattoos.
Talented, Creative Artist
Throughout her life, Jana has had a keen instinct for aesthetics and exceptional artistic talent. She developed exceptional finger dexterity and sharpened her painting and drawing skills as an architect and jewelry designer. Jana now leverages her artistic talents to provide attractive, precise tiny tattoos for her growing loyal client base.
Start Always Looking Your Best Today with
New Jersey's Best
Permanent Makeup Service
Visit Our Private and Convenient New Jersey Location
People who live and work throughout New Jersey trust Brows and Beauty by Jana for safe and artistic small tattoos that help them express their individuality. Conveniently located just off Route 22 in Mountainside, NJ in a clean, modern professional office building surrounded by plenty of parking space, Brows and Beauty by Jana attracts discerning clients from towns throughout Central New Jersey, including Westfield, Mountainside, Union and Summit.
Schedule Your Free Consultation
If you want a highly trained and experienced artist to provide you with gorgeous, natural-looking eyebrow, lash line, lip enhancements, and small tattoos, turn to licensed Permanent Makeup Artist Jana Raris of Brows and Beauty.
BOOK CONSULTATION
(551) 497-0609
The easiest way to book your Free In-person Consultation is through our online booking system.