Always Look Your Best with
New Jersey's Top-Rated
Lip Blushing Service
If you want your lips to look fuller, more balanced, and more well-defined, or if you have a lip scar that you'd like to disguise, lip color correction or permanent lip liner could be the solution for you! Licensed Permanent Makeup Artist Jana Raris will use her artistic talents and well-honed lip blushing skills to create fuller, contoured lips for you without the use of injections. Jana is proud to leverage her expert lip tattoo skills to restore color to her New Jersey clients' sun-damaged lips, enhance their natural lip color, and disguise their cleft lip scars through lip blushing (also known as lip shading). Jana's keen sense of aesthetics and extensive lip shading training make her the most sought-after licensed permanent makeup artist in your neighborhood. Jana will consult with you to understand your lip color preference and expertly assess your skin tone and natural lip shape before developing a personalized lip blushing recommendation for you. Jana's extensive training and experience earned her licensing in NJ as a permanent makeup artist. As a gold member of the American Academy of Micropigmentation, Jana follows all established health and sanitization guidelines to provide you with the safest possible permanent makeup services.
Attractive Lip Blushing
to Complement Your Skin Tone
Jana leverages her expert drawing, painting and color-matching skills and background in art and design to provide her Brows and Beauty clients with the most attractive and natural-looking lip blushing services. Whether you're new to permanent makeup, are looking to refresh the appearance of prior lip shading, or want to consult with Jana about correcting lip shading provided by another practitioner, Brows and Beauty is your trusted source for safe, attractive lip color correction services.
Safe & Popular Lip Blushing and Color Correction
Top Quality Lip Color Correction
Are you proud of your natural lips? Great-looking lips enhance your appearance and can boost your self-confidence, but keeping them looking their best can take a lot of time and effort every day. As Brows and Beauty's lip tattoo expert, Jana can make your lips appear fuller and disguise lip scars by augmenting and evening out your natural lip color, adding color to lips that lack pigmentation, and defining and correcting your lips' shape and symmetry. To stylistically enhance your lips, Jana will use a modern cosmetic tattoo machine to deposit droplets of top-quality color pigments into your lips carefully. Unlike outdated permanent lip makeup procedures, lip blushing, also called lip shading, deposits soft, subtle color tint into the lips, giving them a youthful and natural-looking appearance 24 hours a day, 7 days a week. Talented artist Jana Raris will consult with you to determine your needs and preferences. She'll also perform a comprehensive evaluation of your skin tone and skin type and develop a personalized lip enhancement plan for you.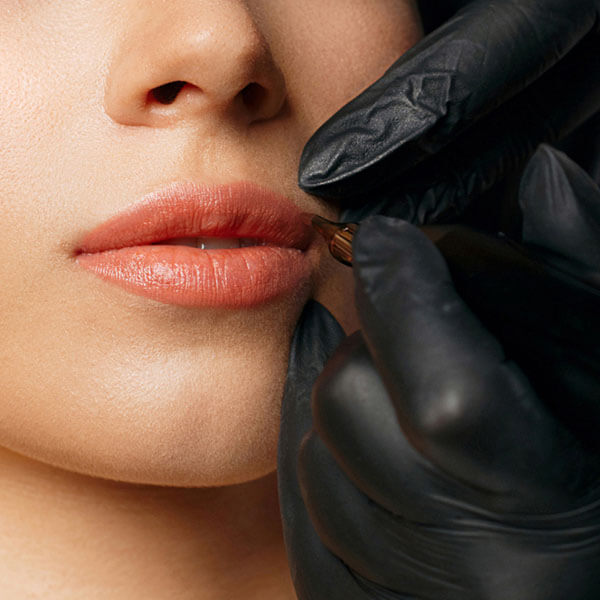 Lip Color Correction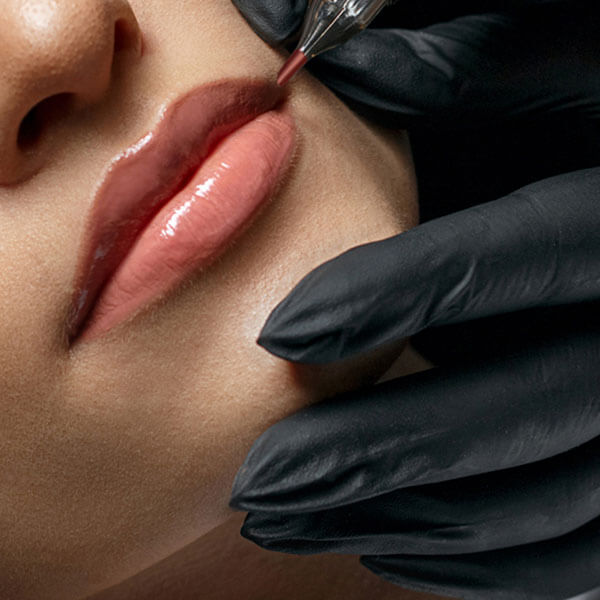 Lip Blushing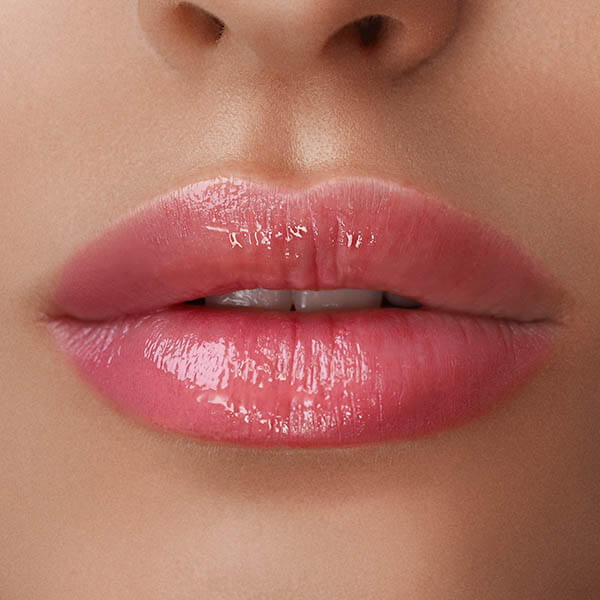 Lip Blushing
Why Do New Jersey Residents Choose Brows & Beauty for Lip Shading and Color Correction?
Your NJ friends and neighbors depend on Brows & Beauty by Jana for the most beautiful, natural-looking cosmetic lip blush tattoo service that restores or enhances their natural lip color, corrects and defines their lips' shape, and helps minimize the appearance of lip scars.
Top-Quality Treatments
Brows & Beauty's Jana Raris uses expert techniques and only the best quality, modern lip blush tattoo machine, pigments, and after-care ointment so you can be sure you'll experience the most desirable results from your lip shading procedure. Jana will provide you with important pre- and post-procedure care instructions, including avoiding the use of blood thinners before your procedure, arriving well-hydrated for your lip shading appointment, and avoiding sun exposure for 30 days after your procedure.
Personalized Service
Brows & Beauty has an excellent reputation for providing each client with individual attention. To ensure high quality and consistency throughout your permanent makeup experience, Jana will be your single point of contact throughout your lip blushing service, from customized consultation and treatment through follow-up care. As a well-trained and experienced licensed professional makeup artist, Jana is happy to answer your questions, address your concerns, and thoroughly explain all post-treatment recommendations. She'll personally consult with you to understand your lip shading goals and assess your natural lip shape and pigmentation before recommending a lip enhancement plan for you. As an honest, ethical practitioner, Jana will refund your deposit if she determines, after assessing your skin, that lip blushing won't produce the desired results.
Clean and Sanitary
Brows & Beauty follows all safety and cleanliness standards for our facility, equipment, and personnel.
Licensed and Highly Trained
Jana was trained by Aesthetic Lounge in New York City and has met rigorous safety, testing and experience requirements to become a Licensed Permanent Makeup Artist in New Jersey. When you want the best results from your lip blushing procedure, turn to Brows & Beauty by Jana.
Talented, Creative Artist
Jana has had a keen instinct for aesthetics and exceptional artistic talent throughout her life. Her background as an architect and jewelry designer helped build her finger dexterity and sharpen her drawing and painting skills. She now leverages her artistic talents to provide attractive, natural-looking lip tattoo makeup to her growing loyal client base.
Start Always Looking Your Best Today with
New Jersey's Best
Permanent Makeup Service
Visit Our Private and Convenient New Jersey Location
People who live and work throughout New Jersey trust Brows and Beauty by Jana for safe and artistic microblading and tattooing services that enhance their eyebrows, eyelashes, and lips. Conveniently located just of Route 22 in Mountainside, NJ in a clean, modern professional office building surrounded by plenty of parking space, Brows and Beauty by Jana attracts discerning clients from towns throughout Central New Jersey, including Westfield, Cranford, Mountainside, Scotch Plains, Springfield, Union, New Providence, Berkeley Heights, and Summit.
Schedule Your Free Consultation
If you want a highly trained and experienced artist to provide you with gorgeous, natural-looking eyebrow, lash line, and lip enhancements, turn to licensed Permanent Makeup Artist Jana Raris of Brows and Beauty.
BOOK CONSULTATION
(551) 497-0609
The easiest way to book your Free In-person Consultation is through our online booking system.