Always Look Your Best with
New Jersey's Top-Rated
Permanent Eyeliner and Lash Lift Service
If you're tired of dealing with smudged, messy eyeliner, suffering from makeup allergies that cause your eyes to itch and burn, and spending too much time freshening your eye makeup throughout the day, then permanent eyeliner is the solution you're looking for! Permanent eyeliner is an eyeliner tattoo that eliminates your constant struggle to apply the perfect stroke of eyeliner and is especially helpful if your eyesight requires you to wear glasses while applying eyeliner. Plus, whether you've just stepped out of the swimming pool or are attending a black-tie event, tattoo liner helps keep you looking your best, 24 hours a day, 7 days a week! Licensed Permanent Makeup Artist Jana Raris is known for her exceptional eyeliner tattoo skills and artistic talents and can subtly enhance your eyes with a natural-looking lash line tattoo, a bolder lashline enhancement tattoo, or a dramatic winged eyeliner tattoo depending on your lifestyle, eye shape and eyeliner style preference. Jana will consult with you to understand your lashline style preference and expertly assess your skin tone, skin type, and eye shape before developing a personalized permanent eyeliner recommendation for you. As a gold member of the American Academy of Micropigmentation whose extensive training and experience earned her licensing in NJ as a permanent makeup artist, Jana adheres to all established health and sanitization guidelines to provide you with the safest possible permanent makeup services.
Permanent Eyeliner
to Complement Your Skin Tone
Jana is proud to leverage her expert cosmetic tattoo skills and background in art and design to provide New Jersey clients with cosmetic tattoo eyeliner that complements their skin tone and enhances their eyes and lashes. Jana's keen sense of aesthetics makes her the most sought-after licensed permanent makeup artist in your neighborhood. Whether you're new to permanent makeup, are looking to refresh the appearance of prior lash enhancement, or want to consult with Jana about correcting a permanent eyeliner tattoo provided by another practitioner, Brows & Beauty is your trusted source for safe, attractive lash line enhancement services.
Safe & Popular Permanent Eyeliner and Lash Lifts
Top Quality Eyeliner & Lash Line Enhancements
Do your eyes get the attention they deserve? Beautiful, defined eyes and lashes are captivating, but keeping them looking their best requires a lot of time and effort each day. Eliminate the stress of perfectly applying and maintaining eyeliner and look your best no matter what you're doing with lash line enhancement by talented Permanent Makeup Artist Jana Raris of Brows & Beauty. To provide you with perfect, hassle-free permanent eyeliner in the shape that you prefer, Jana will use a state-of-the-art tattoo machine with a low-frequency needle to insert top-quality pigment into the skin of your eyelids. Before your lash enhancement procedure, Jana will consult with you to determine your preferences and perform a comprehensive evaluation of your skin tone and skin type to develop a personalized lash line enhancement plan for you.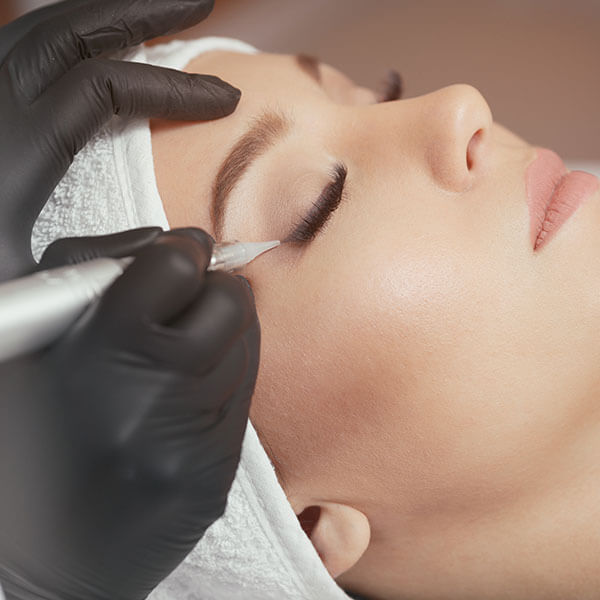 Permanent Eyeliner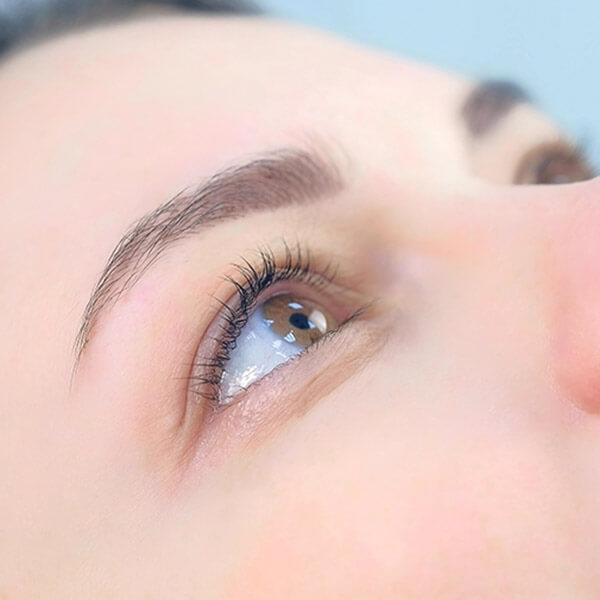 Permanent Eyeliner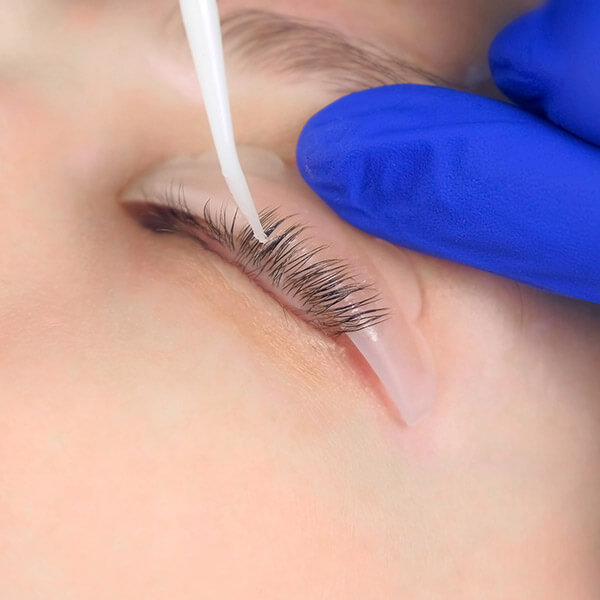 Lash Lift
Why Do New Jersey Residents Choose Brows & Beauty for Permanent Eyeliner?
Your NJ friends and neighbors depend on Brows & Beauty by Jana for the best permanent eyeliner service that enhances the appearance of their eyelashes or existing lash extensions, helps define the shape of their eyes, and eliminates eyeliner smudging and eye makeup sensitivity issues.
Top-Quality Treatments
At Brows & Beauty, Jana Raris uses only the most modern cosmetic tattoo machine and best quality pigments and after-care ointment so you can be confident you'll have the most desirable results from your permanent eyeliner procedure. Jana will carefully explain to you all pre- and post-procedure care instructions, including avoiding the use of blood thinners before your procedure, arriving well-hydrated for your eyeliner tattoo appointment, and avoiding sun exposure for 30 days after your procedure.
Personalized Service
Jana's friendly, helpful personality and willingness to provide every client with individual attention and customized service has earned her a loyal client base. To ensure high quality and consistency throughout your permanent makeup experience, Jana will be your single point of contact throughout your permanent lash enhancement service, from customized consultation and treatment through follow-up care. As an expertly trained and experienced licensed professional makeup artist, Jana will answer your questions, address your concerns, and thoroughly explain all post-treatment recommendations. She'll personally consult with you to understand your lash line enhancement goals and assess your natural eye shape and skin pigmentation before recommending a permanent eyeliner service for you. As an honest, ethical practitioner, Jana will refund your deposit if she determines, after assessing your skin, that permanent eyeliner won't produce results you desire.
Clean and Sanitary
Brows & Beauty follows all safety and cleanliness standards for our facility, equipment, and personnel.
Licensed and Highly Trained
Jana was trained by Aesthetic Lounge in New York City and has met rigorous safety, testing and experience requirements to become a Licensed Permanent Makeup Artist in New Jersey. When you want the most desirable results from your lash line tattoo, depend on Brows and Beauty by Jana.
Talented, Creative Artist
Jana's lifelong love of drawing and painting and keen sense of aesthetics led her to careers in architecture and jewelry design, during which she perfected her finger dexterity and sharpened her artistic skills. She now applies her talents to providing attractive permanent eyeliner to her growing group of loyal clients.
Start Always Looking Your Best Today with
New Jersey's Best
Permanent Makeup Service
Visit Our Private and Convenient New Jersey Location
People who live and work throughout New Jersey trust Brows and Beauty by Jana for safe and artistic microblading and tattooing services that enhance their eyebrows, eyelashes, and lips. Conveniently located just of Route 22 in Mountainside, NJ in a clean, modern professional office building surrounded by plenty of parking space, Brows and Beauty by Jana attracts discerning clients from towns throughout Central New Jersey, including Westfield, Cranford, Mountainside, Scotch Plains, Springfield, Union, New Providence, Berkeley Heights, and Summit.
Schedule Your Free Consultation
If you want a highly trained and experienced artist to provide you with gorgeous, natural-looking eyebrow, lash line, and lip enhancements, turn to licensed Permanent Makeup Artist Jana Raris of Brows and Beauty.
BOOK CONSULTATION
(551) 497-0609
The easiest way to book your Free In-person Consultation is through our online booking system.